_Welcome to the Watch_Dogs Wiki
The community-based online encyclopedia dedicated to Ubisoft's open world video game series, Watch Dogs. There are currently -1 active contributors, currently editing 1,417 articles, with a total of 68,792 edits, and 2,719 images since April 2014. This wiki is monitored by bureaucrat Chris6d, so contact him if there are any problems. As our purpose is to provide complete detailed information, some pages may contain spoilers.
We're excited about Watch Dogs: Legion, the new installment in the series to be released October 29, 2020! In the near future, London is facing its downfall: the people are being oppressed by an all-seeing surveillance state, private militaries control the streets, and a powerful crime syndicate is preying on the vulnerable. The fate of London lies with you, and your ability to recruit a resistance and fight back. Read more...
_Important Articles
_Polls
What aspects of Legion do you think should be improved?
The former poll was "Are you excited for Watch Dogs: Legion?", and the most selected answer was Absolutely! with 87% of votes and 211 out of 241 total votes.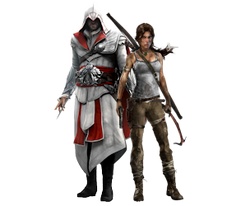 Community content is available under
CC-BY-SA
unless otherwise noted.