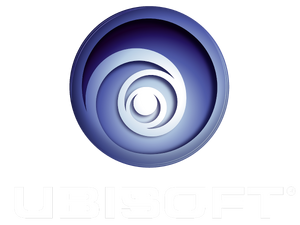 Ubisoft is a French video game publisher and developer, who made Watch Dogs.
About
Ubisoft is one of the largest video game developers of its time, currently located in Montreuil-sous-Bois, France. The company is the third-largest independent game publisher in the world, with over 29 studios in 19 countries; the company has subsidiaries in 26 countries.
History
The five brothers of the Guillemot family founded Ubisoft computer game publisher in 1986 in Brittany, France. Though the company was originally founded with the idea of publishing and distributing educational software, Yves Guillemot, the former chairman and CEO, soon made deals with successful American PC publishers such as Electronic Arts, Sierra On-Line, and MicroProse to distribute their games in France.
Their first internally developed game, Zombi, was released in 1989, and over the next couple of years Ubisoft set up their first subsidiaries outside France, first in the United Kingdom, then in the United States and Germany, the three countries which represented the largest video games market in the west. From there, Ubisoft became a publicly traded company in 1996 and continued to expand to offices around the globe, opening locations in Shanghai and Montreal.
Today, Ubisoft is best known for their Far Cry, Assassin's Creed, Splinter Cell, and Rayman franchises. Ubisoft Montreal, a subsidiary of Ubisoft Entertainment, has released Watch Dogs on May 27, 2014.
External links
Community content is available under
CC-BY-SA
unless otherwise noted.