GTA: The Criminal Enterprises - The Loop
Play Sound
SYSTEM ERROR DETECTED:

This article or section contains insufficient information and is considered a Stub. You can help by expanding it as much as you can.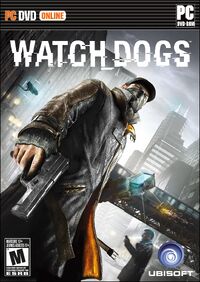 The PC (short for Personal Computer) may refer to a desktop or laptop computer that is used for personal tasks such as browsing the Internet and gaming, rather than business or server functions.
Watch Dogs was released for PC on May 27, 2014, and it is purchasable on Steam for $39.99, as well as on the Epic Games Store. The game was free on the Epic Games Store from March 19–26, 2020, until the price returned to $29.99. The PC version features updated graphics, features, and more compared to console editions. The PC has been labeled a "console" on this wiki for simplicity purposes. Watch Dogs 2 was released for PC on November 29, 2016, for $59.99 on Steam. On October 29, 2020, Watch Dogs: Legion was released for PC on Steam, the Ubisoft Store and the Epic Games store.